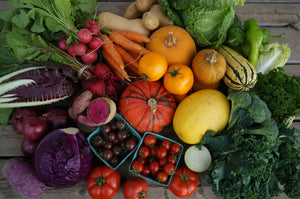 AGRICOLA COOPERATIVE FARM
Plant Sale/Vente de Plants
Start planning your garden today! Pre-order your organic vegetable, herb and flower seedlings now, and pick up in Ottawa or Petite Nation in May.
Commencez à planifier votre potager aujourd'hui ! Pré-commandez dès maintenant vos plants de légumes, d'herbes et de fleurs biologiques et venez les chercher à Ottawa ou à Petite Nation en mai.
Learn More / En savoir plus
Join Our CSA!
We offer a 22-week organic vegetable basket with pick up locations in Old Ottawa East, Chinatown/Little Italy, Riverside Park and at our farm in Petite-Nation.
Find Out More