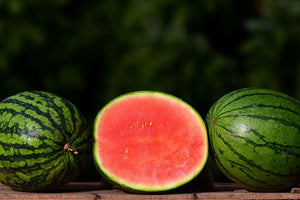 Watermelon / Melon d'eau
Sale price Price $6.00 Regular price
Watermelon will grow best in a sunny area with at minimum 12" space - the plants will get big! You can also trellis watermelon vines. 
Les melons pousseront mieux dans un endroit ensoleillé avec au moins 12" d'espace - les plantes deviendront grandes! Vous pouvez également treiller des vignes de melons.
One plant - 4" pot / Une plante - pot de 4"